World news story
Floods in the Czech Republic
Local authorities have issued disaster warnings for Prague and other areas due to widespread flooding.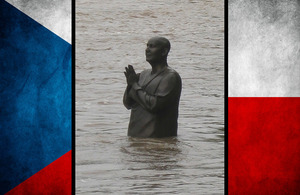 The Prague Magistrate advises to all travellers to Prague to cancel/postpone their trip. Other areas of the Czech Republic were also hit by the floods - all the regions with the exception of Moravia and Pardubicky region. Some people may experience disruption to travel plans as a result.
Please check our local Travel Advice that will be regularly updated throughout the day - Foreign Travel Advice or our Facebook site.
Published 3 June 2013