Press release
Flood drop-in sessions organised for flood hit areas of York
Experts on hand to discuss flood risk.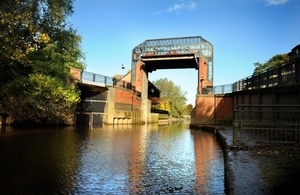 Residents of York are invited to come along to flood drop-in sessions to ask questions and find out more about the flooding that has recently affected the city.
Representatives from the Environment Agency and partner organisations including City of York Council and Yorkshire Water will be on hand to discuss the flooding, incident response and the recovery effort with residents.
The events will be held at the following locations over the next two weeks:
2 February, 3-8pm, Southlands Methodist Church, Bishopthorpe Rd, YO23 1NX
4 February, 3-6.30pm, The Folk Hall, Hawthorn Terrace, New Earswick, YO32 4AQ
8 February, 3-7.30pm, St Aelred's Community Centre, 216 Fifth Ave, Tang Hall, YO31 0PN
9 February, 3-8pm, National Centre for Early Music,St Margaret's Church, Walmgate, YO1 9LT
10 February, 3-8pm , Room SK/128, Skell Building, York St John University,(for Huntingdon Road area), Lord Mayors Walk, York, YO31 7EX
There will be further events held in areas affected by the flooding at Christmas in the coming weeks.
Check to see if you are eligible for the Environment Agency's free flood warning service and sign up by calling Floodline on 0345 988 1188 or by visiting the website.
As well as checking flood risk, residents can also find out what action they can take to protect their personal safety and property by visiting the Environment Agency website
The website also includes advice on how to prepare for flooding, and develop a flood plan.
Published 28 January 2016