Flights operating at Cairo airport following earlier disruption
There has been disruption to flights at Cairo airport. Flights are operating, although some with delays or cancellations.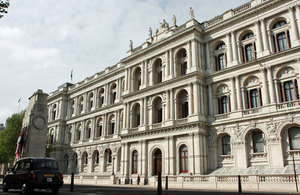 Unconfirmed reports suggest the problems were connected to a dispute involving air traffic controllers which has now ended. We advise you to check in as normal. If you need confirmation about a flight you should contact your tour operator or airline for information.
Foreign Office travel advice is kept under constant review in the light of the situation on the ground. Travel advice is based on objective assessments of the risk to British nationals, whose safety is our main concern.
Published 6 October 2011