Flagship Bulwark cheers on Navy Olympian Reed
Sailors and Royal Marines embarked on HMS Bulwark, conducting Olympics security duties at sea off the Dorset coast, are wishing Lieutenant Pete Reed every success as he and his teammates prepare to defend their title and row for gold in the Men's Fours Olympic final tomorrow.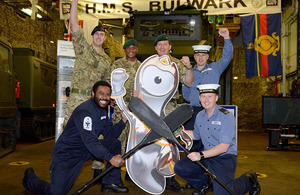 The ship's company have been avidly following the progress of Team GB, and will be watching intently as the rowing team of Lieutenant Reed, Andy Triggs Hodge, Tom James and Alex Gregory take to the water at Eton Dorney.
During his training sessions a few months ago Lieutenant Reed said they would be looking out for the strong Australian team, but also for stiff competition from closer to home: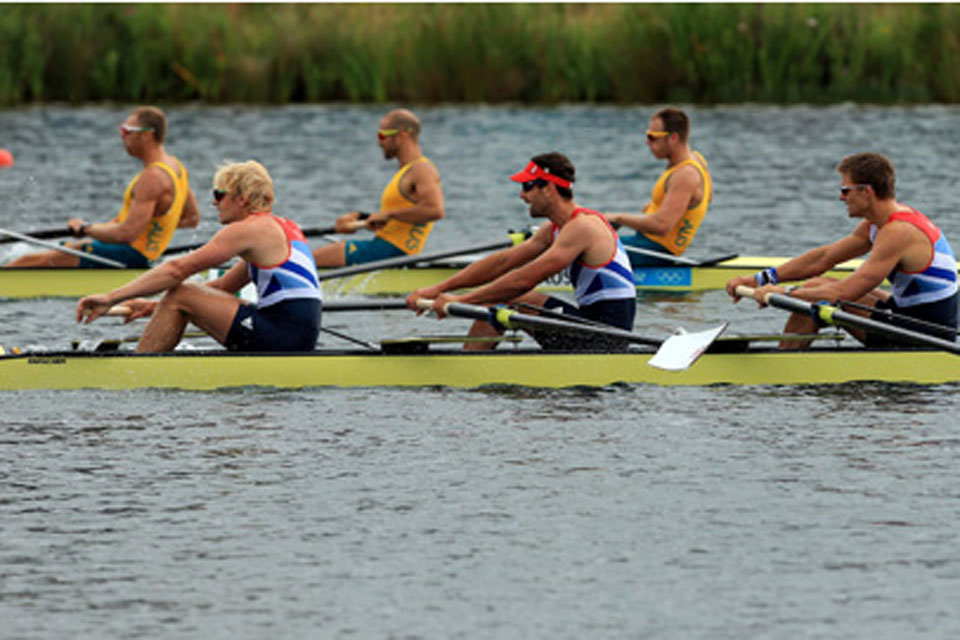 "I think we'll definitely be looking to the Australian crew who are recently formed and there's a lot of pedigree in that boat," he said.
I think one of the guys has got three Olympic gold medals already so it's the top boat from a very classy rowing nation so they won't be hanging around.
But it would be foolish of us to just keep our eye on one nation. The Germans are going to be very good; they're a very similar crew to the ones we raced in the 2006 World Championship who got silver behind us.
They are very classy athletes, very experienced.
HMS Bulwark is currently supporting Dorset Police's security operation at sea providing an afloat Command and Control HQ for marine controllers of a myriad of civilian and military assets protecting the sea and airspace around the Olympic sailing venue.
In between their operational duties the ship's company have been managing a very busy programme, hosting visitors including VIPs, government officials and Sea Cadets.