Fit to travel? Get the lowdown on travel health
Get essential health information for travellers from the National Travel Health Network and Centre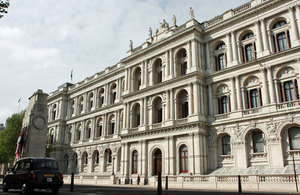 UK residents make nearly 70 million overseas visits each year. Many are going to remote or adventurous destinations which require special preparation, but even if you're going to a country you're familiar with it's important to take proper health precautions before you go. Not doing so could be very costly.
You can find up to date information for your destination on the National Travel Health Network and Centre (NaTHNaC) website.
NaTHNaC provides general guidance on the health risks for 220 countries worldwide, updated by their clinical and scientific team. The advice that they provide is also used by your doctor.
You can also read health advice for global events and the implications of disease outbreaks and natural disasters for travellers.
Remember to visit your GP as soon as possible to check if you need any vaccinations or other preventive measures (such as malaria tablets). You should also make extra preparations if you have an existing medical condition. Make sure that you have adequate health cover in your travel insurance.
You can find more information on local travel conditions in the Foreign Office Travel Advice for your destination, and you can get regular updates by email alert and via Britishabroad on Facebook and Twitter
Search the news archive
Published 29 August 2010