News story
Fisherman who gave fake name caught on Facebook
An angler caught fishing without a rod licence thought he got away with it when he gave a bailiff his friend's name. Then we tracked him down on Facebook.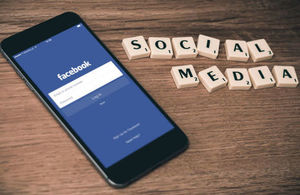 A Somerset man caught fishing without a rod licence tried to avoid prosecution by taking on his friend's identity.
But Thomas Dalziel's plan backfired after an Environment Agency bailiff recognised the licence-dodger on Facebook.
Dalziel had earlier borrowed some fishing gear from his friend, Lee Brand. He persuaded Brand to cover up for him after he was caught without a rod licence on 21 May 2014. Dalziel then purchased a day licence from a post office in the name of Lee Brand, but gave his own date of birth.
On 20 November 2014 the court received a letter from Mr Brand saying he'd been the victim of fraud/mistaken identity. He claimed he'd been 'victimised' and refused to pay the fine.
On the day Dalziel was caught, an Environment Agency bailiff saw a BMW car parked nearby. When the officer checked the current keeper details, Dalziel's name came up. He later recognised Dalziel on Facebook as the fisherman he'd met.
Lee Brand was interviewed and admitted he and Dalziel were good friends. He knew Dalziel had purchased a rod licence in his name and admitted covering up for him. Lee Brand said he had earlier asked his friend to own up to the offence, but Dalziel refused to do so.
He had also claimed his fishing gear had been stolen from his shed when, in actual fact, he knew Dalziel had borrowed it.
Chris Povey of the Environment Agency said:
This was a deliberate attempt to evade justice by an angler assuming a false identity.

It was made possible through the participation of a second person who knowingly took part in the deception.
Lee Brand was given a 12 month conditional discharge and ordered to pay £600 costs at an earlier hearing after pleading guilty to fraud by false representation.
Police were unable to trace Dalziel until 3 October 2016 when he handed himself into the police in Bristol. He was held in custody for 30 hours until his case could be heard on Tuesday, 4 October 2016.
Appearing before Bristol magistrates, Thomas Dalziel of Bradford Park, Foxhill, Bath was also ordered to pay £600 costs and given a 12 month conditional discharge after pleading guilty to fraud by false representation.
People can report illegal fishing by calling the Agency's free 24 hour incident hotline 0800 80 70 60.
You can find everything you need to know about buying a rod licence online.
Published 10 October 2016