News story
First Senior Treasury Counsel appointed
Attorney General appoints Richard Whittam QC as First Senior Treasury Counsel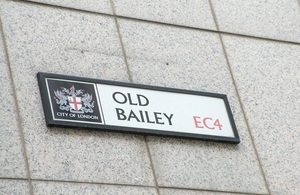 The Attorney General, Dominic Grieve QC MP, has appointed Richard Whittam QC as First Senior Treasury Counsel (Criminal) to the Crown at the Central Criminal Court. Mr Whittam QC, who starts in the post today (3 June) has considerable experience in the most serious cases such as terrorism, organised crime and murder.
He was appointed Junior Treasury Counsel in 1998, First Junior Treasury Counsel in 2002 and Senior Treasury Counsel (crime) in 2006. He was made Queen's Counsel in 2008.
He takes over from Brian Altman QC, who was appointed in 2010. During his time as Treasury Counsel, Mr Altman has prosecuted some of the most serious cases for the Crown Prosecution Service.
The Attorney General, Dominic Grieve QC MP said:
The role of Treasury Counsel is an important one in providing the Crown with a cadre of experienced and highly talented counsel available to prosecute the most serious and complex cases. My thanks go to Brian Atlman for the sterling work he has done during his tenure. In appointing Richard Whittam to lead as First Senior Treasury Counsel I am sure he will build on the excellent work done by his predecessors. I very much look forward to working with him.
Published 3 June 2013