First 'legal high' to be banned under new powers
A new temporary control power will be used for the first time to ban so-called legal high 'mexxy', the Home Office announced today.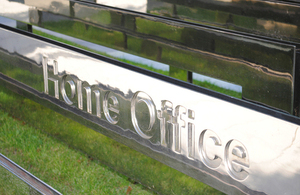 Crime minister Lord Henley will introduce the first Temporary Class Drug Order (TCDO) on methoxetamine (also known as mexxy and MXE) after a recommendation from independent drugs experts on the Advisory Council on the Misuse of Drugs (ACMD).
The drug, which is sold and advertised as a safe alternative to the Class C drug ketamine, will be made illegal for up to 12 months while the ACMD decide whether it should be permanently controlled.
Those caught making, supplying or importing the drug face up to 14-years in prison and an unlimited fine under the Misuse of Drugs Act 1971. Police and border officials will also be allowed to search or detain anyone they suspect of having the drug and seize, keep or dispose of a substance they think is a temporary class drug.
Concerns
The ACMD raised concerns that as well as 'mexxy' having similar effects to ketamine, users also suffered from agitation, a faster heart rate and higher blood pressure, as well as unsteadiness on the feet it says is rarely seen with ketamine or other recreational drugs.
Lord Henley said: 'This demonstrates how the UK is leading the way in cracking down on new psychoactive substances by quickly banning a substance while its harms are investigated.
'Making this drug illegal sends a clear message to users and those making and supplying it, that we are stepping up our fight against substances which are dangerous and ruin the lives of victims and their families.'
The drug will become illegal in the forthcoming days while the order is formally implemented and after law enforcement agencies are made aware of the changes. It will also give suppliers and manufacturers the chance to dispose of the drug.
Chair of the ACMD Professor Les Iversen said: 'The evidence shows that the use of methoxetamine can cause harm to users and the ACMD advises that it should be subject to a temporary class drug order.'
Published 28 March 2012