World news story
First Emerging Europe baby and children show takes place in Budapest
From:

Part of:

Published:

22 November 2013
This was published under the 2010 to 2015 Conservative and Liberal Democrat coalition government
UK companies offering nursery and children's products exhibit in Budapest and meet potential business partners from the CEE region.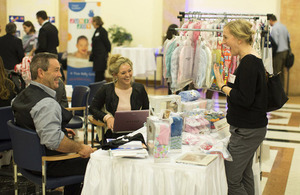 For the very first time in the 'Emerging Europe' region, the UK Trade & Investment (UKTI) Budapest team organised a regional 'Baby & Children Show' trade exhibition. The show took place on 13 and 14 November 2013 at the British Embassy in Budapest.
UK companies were invited to present their products to buyers, importers, distributors, agents, store owners and members of the trade press from nine Emerging Europe countries of Central and Eastern Europe. The exhibition attracted buyers from Hungary, Austria, Poland, the Czech Republic, Slovakia, Serbia, Romania, Croatia, and Bulgaria.
Opportunities in Emerging European markets
Central and Eastern Europe is a huge market with over 100 million consumers, and approximately 1.1 million newborns per annum. In 2011 British exports increased by £2 million into the CEE, a region, which is easy and inexpensive to access from the UK.
There might be slight differences in consumer habits in these markets. For example Hungarian parents prefer to buy all necessary things prior to the birth of the baby. Parents in other countries will do the shopping after the baby's arrival. However generally speaking there is a growing demand for good quality nursery and children's products in all of these markets.
There is already a wide variety of innovative, colourful, reliable quality British products available in the CEE region, but further such products are also welcome. Be it baby or children's clothing, toys, food products, cosmetics, early learning materials etc. – those products that represent good value for money will have good potential in these markets.
Exhibition
During the exhibition 16 British companies showcased their products to potential partners.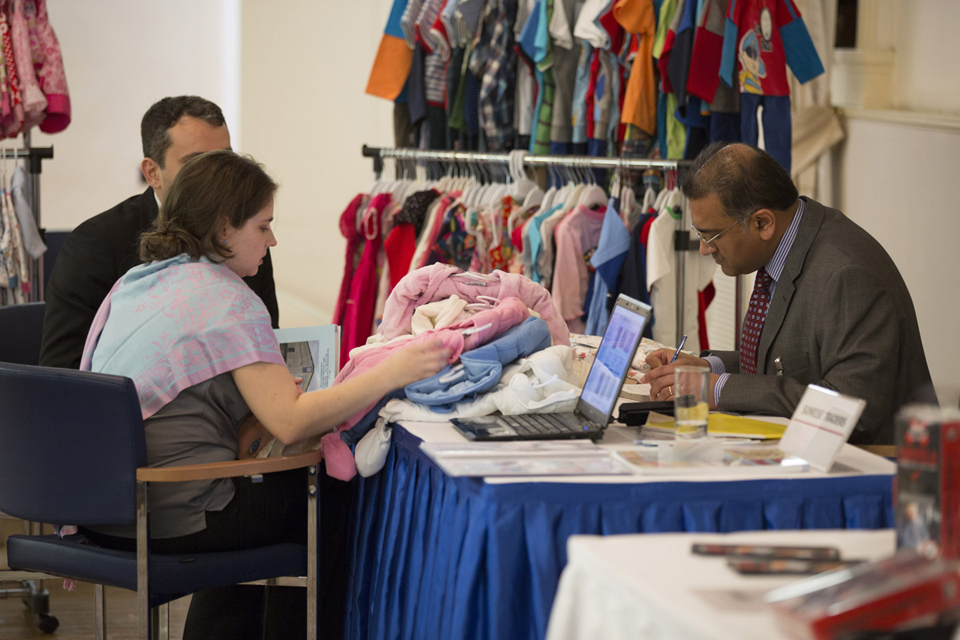 The variety of products presented at the event included:
baby and children's clothing
wall stickers
changing and parent bags
reusable nappies
safety straps
baby milk powders and nutrition products
painting materials for kids
teething rings
kid's cutlery
pushchairs
sunshades
non-spill medicine spoons
educational toys for children with special needs
The number of companies that registered for the event from Hungary and involved CEE markets was around 55-60 and another 25 companies expressed their interest in being contacted by the exhibitors. UKTI trade advisers from these markets were also present to discuss opportunities with British companies.
Feedback from delegates
UK exhibitors were very much impressed by the organisation and hospitality of the local UKTI team. Some of them added that it was the best ever overseas UKTI event they have participated in and they would welcome invitations to future exhibitions.
Alissa Koopal, Izzy Melody Ltd commented
The event was perfectly organised, you made us feel very welcome and the event itself was incredible. We have made many many great contacts and will be launching our products in Hungary and some surrounding countries very soon!
Philippa Le Boutillier, Spilly Spoon Ltd said
I just wanted to email you to say a big thank you and your colleagues for all your hard work! It was a great event and we got to meet some very interesting contacts.
Louise Horne, FunToSee Ltd
The week was fantastically organised and it was good fun as well as very successful. Thank you for arranging for some great companies to be there - in fact I have taken an order already from a Hungarian company!
Keith Angus, SnoozeShade Ltd commented
I wanted to thank you and all your colleagues across the region for organising such a well planned, well organised and successful trade mission. SnoozeShade was not alone in thinking that this was a very significant step in the right direction for UK exporters and a great concept for the future. The potential customers you managed to persuade to Budapest were all of the right calibre and very worthwhile. We are already actively following up with several excellent potential retailers and distributors and are confident that we will be starting some business in the region.
Document information
Published: 22 November 2013