News story
First day of business for new LIBOR administrator
ICE Benchmark Administration Ltd take responsibility for administrating LIBOR.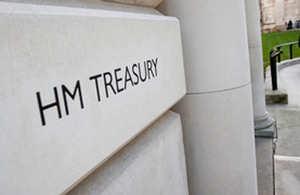 Today (3 February 2014), ICE Benchmark Administration Ltd took responsibility for administrating the London Inter Bank Offered Rate (LIBOR).
This is a key milestone in the process to restore the reputation of this crucial global benchmark which has been administered by the British Bankers Association (BBA) up until now.
The transfer of the administration of LIBOR to ICE Benchmark Administration represents the implementation of one of the key recommendations of the Wheatley Review, set up by the government following the allegations of LIBOR manipulation in July 2012. The Wheatley Review recommended that the Hogg Tendering Advisory Committee for LIBOR be mandated by HM Treasury and the Financial Conduct Authority (FCA) to oversee a selection process for a new administrator of LIBOR and make a recommendation to the BBA based on that process.
On 9 July 2013, following a tender process, the Committee concluded that NYSE Euronext Rate Administration Limited was best placed to achieve an orderly transition to an effective new regime for LIBOR and restore its international credibility.
On 13 November 2013, the IntercontinentalExchange (ICE) Group announced the successful completion of its acquisition of NYSE Euronext. As a result of this acquisition, NYSE Euronext Rate Administration Limited was renamed ICE Benchmark Administration Limited. The appointment of a new administrator is a major step forward in the reform of LIBOR.
Financial Secretary to the Treasury, Sajid Javid said:
The government has made it clear that it is determined to rebuild the reputation of UK financial services and today marks a significant step in the process. Reforming LIBOR and rebuilding the reputation of this crucial global benchmark is crucial to restoring people's trust in financial services.

I am pleased that a new administrator is now in place and that one of the key recommendations of the Wheatley Review has been implemented quickly and smoothly.

We will now use the lessons we have learned in reforming LIBOR to inform and shape the important ongoing global debate on benchmark reform.
Published 3 February 2014