Government response
Fire Minister's statement ahead of the FBU strike on 1 November 2013
Fire Minister Brandon Lewis on the Fire Brigade Union's industrial action beginning at 6.30pm on 1 November 2013.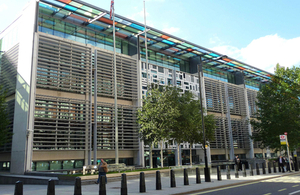 Fire Minister Brandon Lewis said:
This strike action by the FBU is completely unnecessary and does nothing but damage the good reputation firefighters have with the public.

We offered firefighters similar fitness principles to those the FBU accepted in Scotland. The FBU should reconsider their decision to strike - announced just 4 days into discussions - and work for a resolution to this dispute.

The public will be baffled by the FBU's course of action when they hear that the deal being offered to firefighters gives them one of the most generous pension schemes in all the public sector.

A firefighter who earns £29,000, and retires after a full career aged 60, will get a £19,000 a year pension, rising to £26,000 with the state pension. An equivalent private pension pot would be worth over half a million pounds and require firefighters to contribute twice as much.
See further information on the firefighter pension scheme reforms.
Published 31 October 2013