Government response
Fire Minister responds to FBU further strike action
Brandon Lewis responds to the Fire Brigades Union (FBU) further strikes.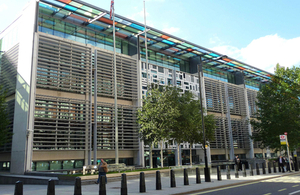 Fire Minister Brandon Lewis said:
Once again the FBU's actions cast doubt over their claims that they are serious about reaching a negotiated settlement. I hosted discussions on fitness issues with the FBU and other organisations on 4 December. The discussions were constructive but while the consultation was still running, the FBU announced further strikes.

Firefighters will still get one of the most generous public pension schemes. Less than a quarter of firefighters will see any change in their retirement age in 2015 and more firefighters pensions are protected than in any other large public service workforce.

A firefighter who earns £29,000, and retires after a full career aged 60, will get a £19,000 a year pension, rising to £26,000 with the state pension. An equivalent private pension pot would be worth over half a million pounds and require firefighters to contribute twice as much.

Only around a third of firefighters voted for industrial action in the FBU's most recent ballot and further strikes serve only to damage the reputation of firefighters with the public they serve.
Further information
Only 15,748 firefighters voted for industrial action out of a total of 41,000 firefighters.
More details can be found on the Firefighters' pension schemes reforms page.
Published 13 December 2013