Government response
Fire Minister Brandon Lewis responds to the latest call for strike action
Brandon Lewis responds to the Fire Brigades Union's call for more strike action.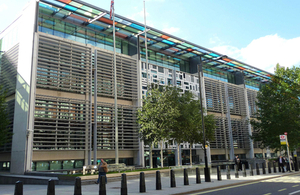 The minister said:
By calling unnecessary strike action, the FBU has shown it is not serious about finding a resolution to this dispute for its members and stands only to further damage firefighters' standing with the public.

The government has met with the FBU on many occasions, most recently during April, and has remained in ongoing communication to find a solution. Only yesterday (23 April 2014), the Fire Minister wrote to the FBU saying proposals are still under consideration and stressed the importance of maintaining an open dialogue on this and other matters.

The deal on the table gives firefighters one of the most generous pension schemes in all the public sector, and the proposals protect the earned rights of a higher proportion of members than any other public sector scheme. Nearly half will see no change and even firefighters who are not protected will see no change until 2015. Under the new scheme, a firefighter who earns £29,000 will still be able to retire after a full career aged 60, get a £19,000 a year pension, rising to £26,000 with the state pension. An equivalent private pension pot would be worth over half a million pounds and require firefighters to contribute twice as much.
Published 24 April 2014