Government response
Fire Minister Brandon Lewis responds to the FBU call for more strike action
Brandon Lewis responds to the Fire Brigades Union (FBU) decision to strike a second time.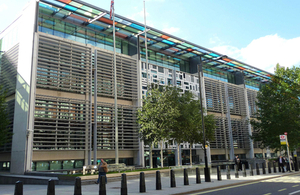 Brandon Lewis said:
The FBU decision to announce another strike date is totally unconstructive and unnecessary. The FBU themselves have said that this dispute can only be resolved through "dialogue, discussion and negotiation." The FBU agreed not to strike in Scotland based on principles almost entirely the same as our offer, so their decision for further industrial action in England makes no sense.

The firefighters' pension scheme is one of the most generous pension schemes in the public sector. A firefighter who earns £29,000 and retires after a full career aged 60, will get a £19,000 a year pension, rising to £26,000 with the state pension. An equivalent private pension pot would be worth over half a million pounds and require firefighters to contribute twice as much.

The firefighter pension age of 60 was introduced in 2006 and matches the police and armed forces. Any early ill-health retirements will see an unreduced pension. Firefighter fitness is decided by local fire and rescue authorities so the union needs to work with them to resolve that issue. We have informed the FBU that we will support that process with ACAS (the conciliation service) as required.
More details can be found on the Firefighters' pension scheme reforms page.
Published 11 October 2013