Fire Minister backs call for action on false alarms
Fire Minister Brandon Lewis has called for more to be done to combat the 250,000 false fire alarms across the country each year. In a speech…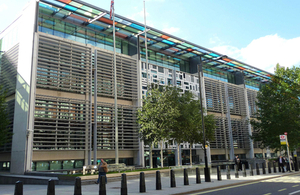 Fire Minister Brandon Lewis has called for more to be done to combat the 250,000 false fire alarms across the country each year.
In a speech to the Fire Sector Summit at Wembley on Wednesday, he pointed to new figures showing that, in London alone, a fire engine is called once every 12 minutes to a false alarm, at a cost of £34 million every year.
Last year, throughout the country, there were nearly a quarter of a million false alarms.
Speaking to an audience of fire professionals the Minister argued that many of these could be prevented through the use of new technology.
Mr Lewis said:
I believe that technology can address this issue. To that end, I have asked the industry to see what can be done to drive down false alarms through improved equipment.
The Fire Sector Federation has set up a group that is already looking at the use of more sophisticated technology such as multi-sensor fire detectors which can detect more than one factor such as smoke and heat. These are much more accurate at identifying whether there is a real fire or whether it is an environmental factor such as dust or steam that is triggering an alarm.
In addition, improved procedures can hugely cut the number of false alarms. A well known food processing company reduced its false alarms from nearly 50 a year to less than one by training fire marshals to investigate the cause of an alarm before the fire and rescue authority was called.
And Mr Lewis went on to say that by working together the sector could find financial savings as well as save lives:
At a time when every penny counts, this is an obvious area in which to make large savings. Dealing with the number of false alarms has got to be a priority and I would encourage the industry and fire and rescue authorities to work together to develop a common approach to cutting back on something that not only wastes money, but potentially could cost lives, and I look forward to hearing their findings.
Published 26 October 2012