Fire Kills campaign calls on Big Society to join the fire safety movement
The award-winning Fire Kills campaign will be back on the airwaves this weekend. The relaunch of the radio adverts hails the beginning of a …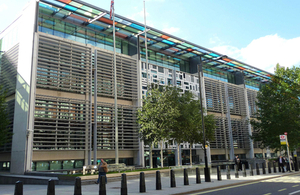 The award-winning Fire Kills campaign will be back on the airwaves this weekend. The relaunch of the radio adverts hails the beginning of a new approach for the campaign with an increased focus on partnership and the Big Society.
Nine out of ten households across the country now own a smoke alarm according to the most recent English Housing Survey - up from 74 per cent in 2001. However it's important to remember that ownership is nothing without regular maintenance. One in four of these alarms is likely to fail in a house fire because it is clogged, broken, or most often because the battery is flat or has been removed.
With that in mind, this weekend will see the return of a targeted 'Don't drown in toxic smoke' radio campaign. Timed to play at weekends when people are more likely to tackle household tasks, the ads will play on local radio stations to remind the public to check their smoke alarm.
Fire Kills is also calling on the Big Society to fly the flag for fire safety, asking communities, authorities, businesses, and the fire safety industry itself to find new and innovative ways of spreading the message. All smoke alarm manufacturers in England already promote the Fire Kills message on their products and we're asking the industry to go even further.
Fire Minister Bob Neill said:
Every death through accidental house fire is a tragedy that could be easily avoided in the modern world. Checking your smoke alarm is a simple, lifesaving step, and it's a simple message to pass on. I urge everyone to get involved with the Fire Kills campaign and help spread the word.
Government's Chief Fire & Rescue Adviser Sir Ken Knight said:
Even with nine out of ten of England's households owning a smoke alarm it's still vital to check it works. Just two to three breaths of toxic smoke could render you unconscious, and you have less than two minutes to escape a fire before you can't breathe.

The Big Society will have a huge role to play in spreading the fire safety message alongside the Fire Kills adverts. Everyone from individuals to big business has the potential for innovative new ideas to reinforce the work of the Fire and Rescue Service and advertising, helping to transform the Fire Kills campaign into a national movement.
For more information on fire safety in the home, or Home Fire Risk Checks, go to www.direct.gov.uk/firekills.
Notes to editors
1. The Fire Kills campaign is the national fire safety campaign delivered by Communities and Local Government. The campaign aims to reduce the number of deaths and injuries caused by accidental dwelling fires by actively encouraging people to change their behaviour and attitudes towards fire safety.
2. The Fire Kills campaign's 'breathe' advert has won a number of awards, including a Silver Lion for Best Cinematography, a D&AD Yellow Pencil for Best Direction and a Creative Circle Gold award for Best Cinematography.
3. The English Housing Survey can be found at http://www.communities.gov.uk/publications/corporate/statistics/ehs2008stockreport.
Twitter
Keep up to date with the Department by following us on Twitter (external link).
Media enquiries
Visit our newsroom contacts page for media enquiry contact details.
Published 25 November 2010