Find out more about police and crime commissioners
Prospective candidates for the role of police and crime commissioner (PCC) can find out more about the position thanks to the launch of a new dedicated webpage, including candidate briefings, by the Home Office today.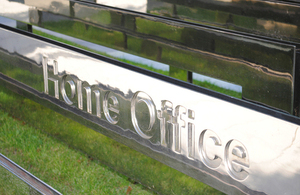 Members of the public will also be able to find out about the benefits PCCs will bring to policing in their community.
New PCC information
The new police and crime commissioners webpage has been launched with just under five months to go before the public, across England and Wales in each of the 41 police force areas outside London, take to the ballot box to elect their own PCC.
 
Following elections on 15 November communities will have a stronger voice in how their streets are policed and will be able to turn to their PCC to hold their local police to account on their behalf.
Published 27 June 2012