News story
Financial Stability Board commends UK's regulatory transition
The global Financial Stability Board has commended the UK for the progress it has made in implementing key financial reforms.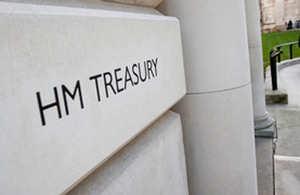 Since the financial crisis, the government has taken forward far-reaching reforms to create a stronger and safer banking system that serves the UK economy. Key to this is ensuring that banks are properly regulated.
That is why the government created the Financial Policy Committee to act as a strong, macro-prudential authority within the Bank of England with responsibility for identifying and addressing systemic risks to financial stability.
The FSB, which is currently carrying out peer reviews in a number of countries, praised the "UK's ability to successfully steer the transition to a new regulatory structure" and said that "good progress" has been made across all three areas under review.
Commenting on the FSB report, Chancellor of the Exchequer George Osborne said:
A new regulatory system, with the Bank of England at its core, that is able to spot risks to financial stability before they hit the economy, is at the centre of the government's plan for a stronger and safer banking system in Britain. I am pleased that the Financial Stability Board has recognised the progress that Britain has made in making our banking system safer and making sure it works for everyone.
Published 10 September 2013