News story
Financial Secretary visits Cardiff to celebrate business tax success
David Gauke visits Welsh business success story, McLays, to highlight the positive impact of the government's business tax system in Wales.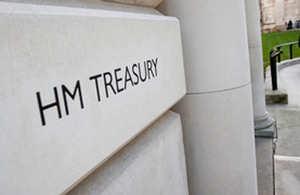 Cardiff based McLays provides print, mail and digital communications services to major UK brands. The Financial Secretary visited the company where he met with the management team, staff and apprentices and saw first-hand the impact of the government's business tax system on Welsh growth and investment.
The government is continuing to deliver on its commitment to give businesses the most competitive tax system of any major economy through further reducing corporation tax to 18% by 2020 and setting the Annual Investment Allowance at £200,000 for the rest of this parliament - helping Welsh companies like McLays invest in new machinery and equipment.
This support has helped McLays invest over £4 million in the last 18 months and this month the company will announce its largest ever profit-share for its employees.
Financial Secretary to the Treasury David Gauke said:
We're committed to creating a competitive tax system that supports investment in business. Growing companies like McLays are the backbone of our economy which is why it is so important that we deliver on our promises to them.

McLays are an excellent example of the Welsh businesses that are benefiting from our business tax system - using their success to create local jobs and train young people with the skills they need to thrive in the workplace.
Stephen Crabb, Secretary of State for Wales said:
The tax changes this government has introduced are reducing the cost of employment, easing the tax burden on businesses and stimulating investment.

By making these changes, we are helping Welsh businesses like McLays to prosper.

A low tax economy is fundamental to Britain's future growth and prosperity. This sends an important signal to the Welsh business community that the government is responding to their concerns and working with them to secure a lasting recovery.
Ken Vaughan, Managing Director, McLays said:
Business at McLays has never been better and I'm delighted that we will be able to give our employees their largest ever profit share this week.

We've invested £4 million over the past 18 months, benefitting from the government's changes to investment taxes, and I'm confident that the business will continue to go from strength to strength.
The permanent increase in the Annual Investment Allowance will support around 5000 business across Wales, making it easier for them to invest, grow and create new jobs. The government has also committed to publishing a business tax roadmap and increased Employment Allowance to £2000 – reducing an employer's national insurance contributions - supporting 43,000 business in Wales.
Alongside business tax changes, the government has delivered on its manifesto commitments to increase the tax-free personal allowance. In April 2016, the personal allowance will increase to £11,000, reducing income tax bills of 1.4 million taxpayers in Wales by an average of £81 and taking nearly 30,000 taxpayers in Wales out of income tax altogether.
Published 7 December 2015