FIFA World Cup 2018 result
Prime Minister pays tribute to England bid team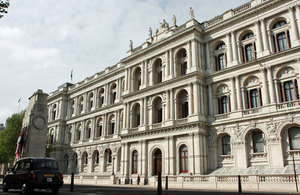 Russia has been appointed as host for the 2018 FIFA World Cup. Qatar will host the tournament 2022.
The Prime Minister David Cameron said he was, "bitterly disappointed" at the unsuccessful outcome of England's bid to host competition.
Mr Cameron paid tribute to the bid team, including an "inspirational" David Beckham and Prince William, who he said "worked incredibly hard and spoke brilliantly" on behalf of England.
Speaking in 10 Downing Street shortly after the announcement, Mr Cameron said England had the best technical bid and what he believed was the strongest commercial bid, but added: "It turns out that's not enough."
Mr Cameron said: "It is desperately sad. There hasn't been a World Cup in England in my lifetime. I was hoping we could change that, but not this time."
Secretary of State for Culture, Media and Sport Jeremy Hunt said:
"I, like the whole country, am obviously hugely disappointed. The bid team put together a strong bid - as FIFA themselves recognised - and we can be proud of that. But the competition was always going to be tough."
I congratulate Russia on being selected and wish them well in hosting the tournament."
Published 2 December 2010