News story
Festivals warned over drug use
Music event organisers were today asked to be vigilant about the sale of 'legal highs'.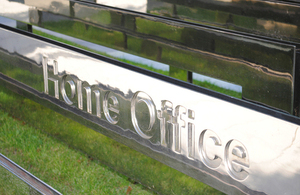 The government's new minister for crime prevention has written to organisers of major summer events asking them to review measures for tackling illicit drug use.
Baroness Angela Browning - who also has responsibility for anti-social behaviour reduction - warned that some people may be openly selling potentially illegal and harmful substances under the guise of products like 'bath salts' or 'plant food'.
Read the letter on this website.
Certainly not safe
'While people selling these products may give the impression they are legal and safe, they are more than likely not legal, and are certainly not safe,' the minister explained.
'Some of these substances are so novel anyone taking them is playing Russian roulette with their health. And if you are caught selling or buying them you could face arrest and prosecution.
'The festival season is one of our great summer traditions and we want people to enjoy it responsibly and without breaking the law. We know organisers are alert to this worrying trend and I am inviting them once again to review the measures they have in place.'
Early warning system
The government will work with enforcement officers and organisers at a number of festivals over the summer to help identify new psychoactive substances.
This forms part of work to improve a 'forensic early warning system' which sees emerging substances identified before they gain a foothold in the UK.
Legislative proposals for a new 12 month temporary banning order for new psychoactive substances has also been introduced.
This will allow independent experts, the Advisory Council on the Misuse of Drugs, time to assess the harms they pose.
Published 19 May 2011