News story
Festivals warned about 'legal highs'
The Home Office asks organisers of summer music festivals to warn people about the dangers of so-called 'legal highs'.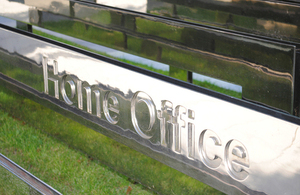 This weekend, minister for crime prevention James Brokenshire sent a letter to the organisers of the Glastonbury and Latitude festivals, as well as other popular music festivals, asking them to be aware of the dangers of drugs that are known as 'legal' or 'herbal' highs.
Users wrongly think legal highs are safe
One such drug, mephedrone, was banned recently, but others are still sold. Last year during festival season, police reported a rise in the sale and consumption of such drugs.
Sellers of these substances hope to exploit users who think that 'legal' means 'safe'. But Mr Brokenshire emphasised that these are not harmless substances, and nor are they necessarily legal.
'During the festival season we know that people may be tempted to try potentially dangerous new drugs,' he said, 'particularly when they are advertised as "legal" or "herbal".'
Some so-called 'legal' highs are not legal
He pointed out that drugs like 'NRG1', or naphyrone, are often labled as 'plant food' or 'bath salt' but have a chemical structure closely related to cathinone derivatives such as mephedrone, and may share the same risks. They may also actually contain illegal drugs such as mephedrone or methylone.
Anyone caught in possession of such a 'legal high' could be charged with a crime.
'That is why we are asking festival organisers and police to work with us to send out the message that these substances may not be safe, and could contain illegal drugs,' Mr Brokenshire said.
'We are going to change our drug laws so we can respond quickly to emerging substances by introducing a temporary ban while we seek full scientific advice.'
Going to a festival? Find out more
Find out more about 'legal' highs on the Frank website.
Published 20 June 2010