Fees for intercountry adoption services announced
Details of the fee for intercountry adoption services, which is to be implemented as of 1 April 2011.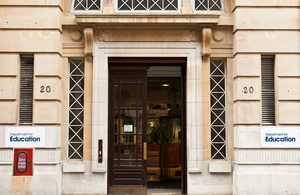 The Government plans to begin charging for intercountry adoption services from 1 April 2011.
Adoption agencies and prospective adopters are being given advance notice of this change this month. Applications received by the Department before 1 April 2011 will not be subject to the charge. There will be no charge for outbound adoptions.
The fee will be £1775 per application, but will be subject to a means test to ensure that families on low incomes are not discouraged from applying. There will also be an exemption for close relatives wanting to adopt.
Many other countries already charge for offering these services. Due to different legislation, the devolved administrations (with the exception of Wales) and overseas territories will not have to pay this fee.
The Secretary of State is committed to the welfare of all children. The Department is now offering an improved service for those wishing to adopt from abroad - a service that is otherwise paid for by the taxpayer. The income generated will help continue the work of the casework team and reduce financial pressures.
DfE enquiries
Central newsdesk - for journalists 020 7783 8300
General enquiries - for members of the public 0370 000 2288
Published 27 October 2010