Fees cut for lasting powers of attorney
Anyone applying for a lasting power of attorney (LPA) to choose someone they trust to make decisions for them if they lose mental capacity will be helped by a 15 per cent cut in the application fee announced by Justice Minister Helen Grant.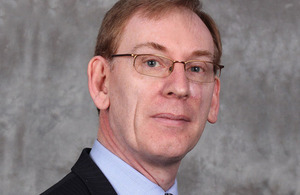 From 1 October 2013 the application fees for registering both LPAs and the older enduring powers of attorney (EPA) will both be reduced from £130 to £110.
LPAs and EPAs are legal documents which allow the applicant to appoint someone they know and trust to make decisions about their health and welfare or financial affairs if they were to lose capacity in the future.
The fee reduction has been made possible by the success of the transformation programme carried out by the Office of the Public Guardian (OPG), which manages the LPA and EPA schemes. The work has included the introduction of new technology, more efficient processes and the recent launch of an innovative digital application tool.
Justice Minister Helen Grant said:
It is really important that people consider making a lasting power of attorney – it means that as they get older, or if they have issues with their health, they have the peace of mind from knowing that the important decisions about their life will be taken by someone they know and trust, if they ever lost capacity.

The Government is committed to taking bold action and reforming the public sector. As a result of the OPG transformation programme we have been able to reduce the fees, which will encourage more people to plan ahead for the future and help anyone applying with the cost of living during these difficult times.
Public Guardian Alan Eccles said:
More and more people are making the important decision to apply for a lasting power of attorney and it is right they receive the best possible service.

We are making great strides with our transformation programme and innovations like our online tool are making the process simpler, clearer and faster for applicant – as well as cheaper. But we are not resting on our laurels, we are continually looking for further improvements and will soon be consulting on our next steps, including a fully digital process for creating and registering Lasting Powers of Attorney.
The fee covers the costs to the OPG of maintaining the register of LPA and EPAs.
Notes to editors
The number of people taking out lasting power of attorney has increased significantly in recent years, with 150,000 registered in 2010/11 and 183,000 in 2011/12 and 229,000 2012/13 (An increase of 25% over the last year)
LPA and EPA supervision fees remain at the same levels.
Published 16 July 2013