News story
Featherstone: socio-economic duty 'weak'
Lynne Featherstone tells parliament why the government is scrapping controversial rules that would have forced public bodies to look at ways of tackling inequality caused by class.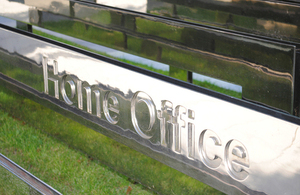 The Equalities Minister today answered a question about the socio-economic duty from Fiona Taggert MP.
Lynne Featherstone told Parliament that the policy, which formed part of the 2010 Equality Act, was a 'weak measure'.
Box to tick
She continued: 'All the policy would have been was a bureaucratic box to tick; it would have been just another form to fill in; it would have distracted hard pressed council staff and other public sector workers away from coming up with the right policies that will make a real difference to people's chances in life.'
New laws aren't necessary to protect the vulnerable, she argued. Action that will be taken is as follows:
child tax credits for the poorest families will be increased
spending on the NHS and schools in real terms every year will be increased.
880 thousand of the lowest paid workers will not longer have to pay income tax
lowest paid public sector workers will be protected from the public sector pay freeze
Read the Home Secretary's speech on equality which she gave yesterday in central London.
Published 18 November 2010