Fearless local scrutiny will remain
Summary: Letter from the local government minister Grant Shapps in response to a letter in the Financial Times (August 20 2010) regarding the…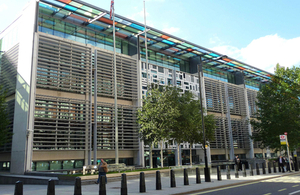 Summary: Letter from the local government minister Grant Shapps in response to a letter in the Financial Times (August 20 2010) regarding the Audit Commission.
Sir,
It is not the case that the public's right to ensure proper scrutiny over councils is being weakened by the new Government's plans to disband the Audit Commission, as suggested in your letter's page yesterday.
In fact, it is being greatly strengthened by the greater transparency we are introducing into local government to make it accountable to the people they serve, not to Ministers in Whitehall.
We are giving local people a 'right to know' how and where their money is being spent through a new requirement to publish spending, contracts and tenders over £500 online - and my own Department is leading the way in showing how this can expose waste and inefficiency.
Nothing in what we have announced changes the fundamental principle of auditor independence. Local audits will follow a statutory framework overseen by the National Audit Office, with checks and balances that will avoid conflicts of interest and ensure robust and fearless scrutiny by auditors. Furthermore, we are planning to introduce stringent safeguards for providing assurances on the auditor appointment, while providing the public a right of challenge.
The important role of district audit will remain, and there will be a strengthened role for the Local Government Ombudsman to champion taxpayers who face individual cases of municipal maladministration.
It is already the case that private firms undertake some audit work for councils - we are looking to end the remaining public sector monopoly. Much to the disquiet of councils, the Audit Commission's audit fees have been steadily rising in recent years, and greater competition would help drive down these costs down.
Our plans are part of an agenda of reducing unnecessary inspection and Whitehall micromanagement that will save taxpayers' money directly and indirectly, not weakening the scrutiny of local councils.
The Audit Commission is the country's fifth largest audit practice, and it has a great potential as a private body to continue to provide its expert audit skills both to the public and the private sector.
Yours faithfully,
Grant Shapps MP
Minister for Local Government
Department for Communities and Local Government
Published 24 August 2010