World news story
FCO Permanent Under Secretary visits Seoul
Sir Simon Fraser lays framework for President Park's State Visit.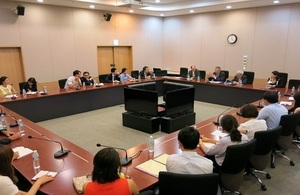 Sir Simon Fraser, Permanent Under-Secretary (PUS) at the FCO, completed a successful visit to Seoul this week.
In a full day of engagement with Korean contacts, Mr Fraser – head of the UK Diplomatic Service - laid the framework for President Park's State Visit to the UK this autumn.
In a meeting with Vice Minister for Trade and Energy Han Jinhyun, the PUS secured Korea's enthusiastic support for building closer economic and trade ties between the two countries. There was particular interest in energy and creative industries – sectors in which Korea regards the UK as a global leader.
The security agenda was a key component of the visit and the PUS held fruitful discussions with Vice Foreign Minister Kim Kyou-hyun. In addition to talks on multilateral cooperation - including work together on the UN Security Council – Vice Minister Kim stressed that President Park's State Visit would be a "catapult" for the bilateral relationship.
At the Korean Ministry of Foreign Affairs, the PUS briefed a group of South Korean diplomats on the FCO's Diplomatic Excellence programme and took part in a lively Q&A session. Mr Fraser was also interviewed by DongA Ilbo, a leading Korean daily newspaper with a circulation of 1.2 million.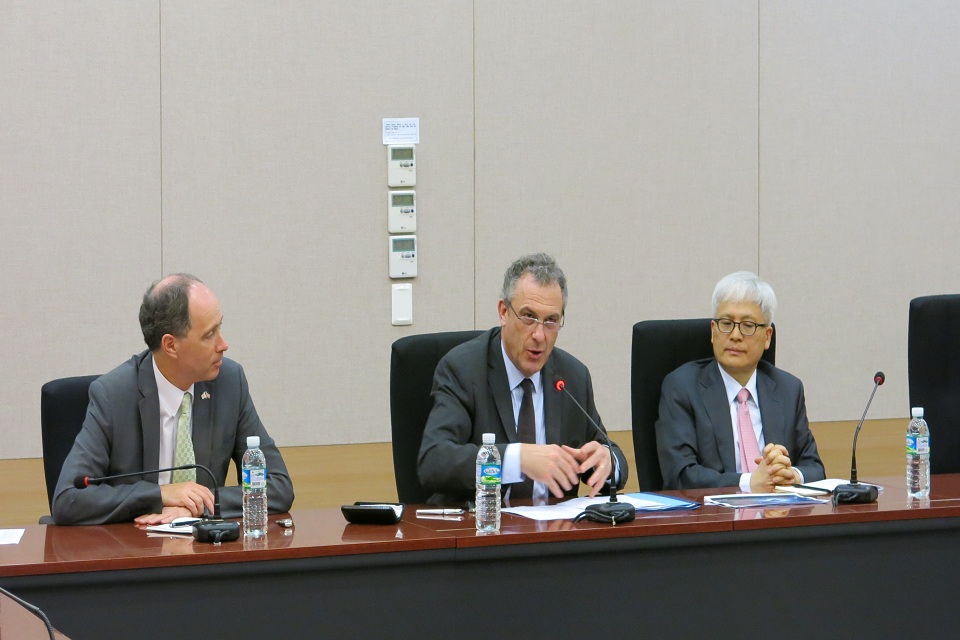 Speaking after the visit, Scott Wightman, British Ambassador to South Korea, said:
I'm grateful to Sir Simon for coming to Korea. In this 130th year of bilateral relations, this visit served as an important step as we seek to take our ties to the next level.
Published 5 July 2013