News story
FCO Minister welcomes new Constitution for the Turks and Caicos Islands
FCO Minister for Overseas Territories Mark Simmonds had welcomed the new Constitution for the Turks and Caicos Islands, which has come into force today.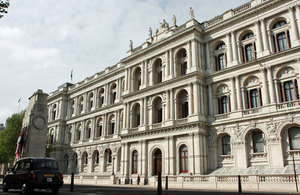 The Minister said:
"Today is an important day in the Turks and Caicos Islands as the new Constitution comes into force. It marks the beginning of the end of the three year UK-led Interim Administration and the countdown to local elections.
"I am delighted with the progress that the Interim Administration has made in its efforts to reform and embed the principles of sound financial management and good governance across the structures and government of the Turks and Caicos Islands. The new Constitution is a key part of the framework designed to help ensure fair and transparent governance under a new administration.
"I look forward to the elections on 9 November and to welcoming the return to elected government in the Turks and Caicos Islands."
Published 15 October 2012