News story
FCO Minister to answer questions on the Commonwealth via Twitter
FCO Minister Hugo Swire will answer your questions on the Commonwealth in the 21st Century live via Twitter on Commonwealth Day, 11 March.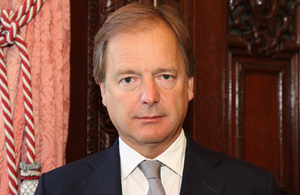 Monday 11 March is Commonwealth Day. To mark the occasion, FCO Minister for the Commonwealth Hugo Swire will be answering your questions live via Twitter from 1330pm – 1415pm (GMT). You can submit questions using the hashtags #askFCO #Commonwealth, and you can follow the Q&A on Mr Swire's Twitter page @HugoSwire.
During the Commonwealth Observance ceremony in Westminster Abbey, Her Majesty the Queen will be presented with the new Commonwealth Charter. The Charter was agreed by all Commonwealth Heads of Government on 14 December 2012.
The Charter is a milestone for the Commonwealth. For the first time in its 64 year history, the Commonwealth has a single document setting out the core values of the organisation and the aspiration of its members. Strong, clear values are crucial to the future credibility and success of the Commonwealth.
Further information
Follow @HugoSwire on Twitter
Published 6 March 2013