News story
FCO Minister Alistair Burt visits Bahrain
Alistair Burt reaffirms UK support for Bahrain's reform programme and National Consensus Dialogue.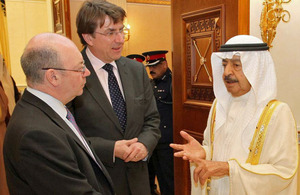 Minister for the Middle East, Alistair Burt, visited Bahrain on 11-12 March 2013. During his two day visit, he attended the first meeting of the ministerial Joint Working Group, led on the Bahraini side by Foreign Minister Sheikh Khalid bin Ahmed bin Mohammed Al Khalifa.
Mr Burt also met His Majesty the King, His Royal Highness the Prime Minister, a range of ministers including the Minister of Interior, opposition and loyalist political societies and human rights defenders. He also held a roundtable for local media.
During his time in Bahrain, Mr Burt had discussions on bilateral and regional issues, security and counter-terrorism, political reforms, police reform and the National Consensus Dialogue. He also reiterated that violence should be denounced by all.
Seeing evidence of the breadth of the UK-Bahrain relationship, Mr Burt met representatives of leading British companies in Bahrain and representatives of the British community. Mr Burt's attended a reception aboard HMS Monmouth, a frigate that is part of the considerable contribution to the bilateral defence relationship.
As he left Manama, Mr Burt said,
My visit underlined to me the strong relationship between the British people and Bahraini people and I see no reason why this relationship between our peoples should not become stronger in the years to come.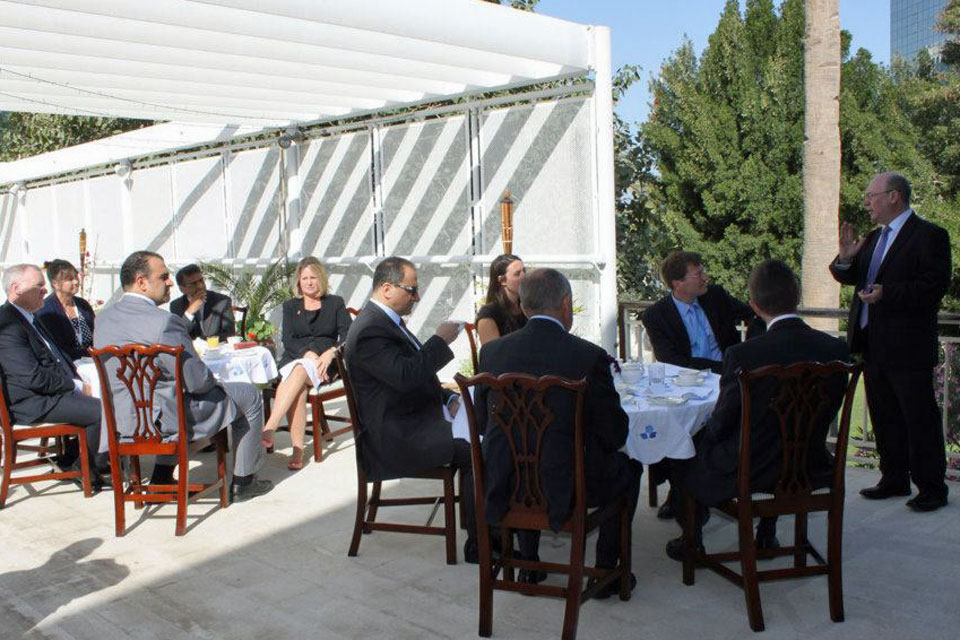 Further information
Watch the Minister's video blog about his visit
British Embassy in Bahrain website
Published 13 March 2013