FCO has answered questions on Iran sanctions via social media
As the EU announced further sanctions against Iran, the FCO answered your questions about Iran sanctions via the 'UK for Iranians' social media channels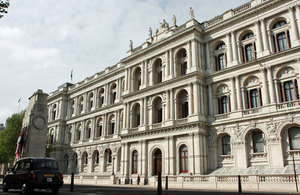 Iran is subject to one of the most far-reaching sanctions regimes ever adopted, facing sanctions from the UN, EU and other countries around the world. The UK is often asked about why the international community has imposed such serious sanctions on Iran. What is included in the sanctions? What is the UK trying to achieve? Will sanctions ever be lifted?
The FCO offered Iranians the opportunity to submit their questions about the UK's policy towards Iran's nuclear programme and sanctions.
Foreign Office Spokesperson responded to these questions on our Facebook, Google+, or Twitter channels in Farsi.
Search the news archive
Published 18 October 2012