Fashion retailer raided by UK Border Agency
Pakistani man arrested following a UK Border Agency raid on a clothing and fashion shop in Leeds.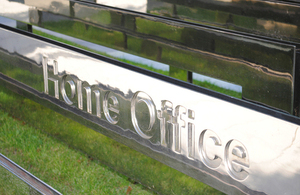 A Pakistani man was arrested Wednesday (3 November) and the shop where he worked, temporarily closed, following a UK Border Agency raid on a clothing and fashion shop in Leeds.
This intelligence led operation is part a nationwide crackdown by the UK Border Agency to tackle immigration crime.
Since July over 400 operations have taken place across the country resulting in over 800 arrests and over £500,000 cash seized under the Proceeds of Crime Act (POCA). Many of these investigations are ongoing.
Questioned staff
The business - Leeds Trend - on Harehills Lane was targeted in an intelligence-led operation that saw specially trained UK Border Agency Officers searched the premises and questioned the staff member they encountered to ensure he had the right to work in the UK.
Officers confirmed that the man working there was an immigration offender and was arrested. The man, a 53-year-old Pakistani national, remains in detention while the UK Border Agency takes steps to remove him from the UK.
Owner faces fine
The owner of the business has been issued with a warning that he could now be fined up to £10,000 for employing the man, unless they can prove they carried out the correct right-to-work checks on their employee.
Steve Lamb, Operations Director for the UK Border Agency North East, Yorkshire and the Humber region, said: 'We are committed to striking at the heart of illegal immigration and tackling those who break the rules.
'In cases where employers are found to be employing illegal workers, we often find they are also undercutting the minimum wage and hurting law abiding businesses.
'We are happy to work with businesses to ensure the right pre-employment checks are carried out, but those intent on operating outside the law should be warned that they will be found and they will face the prospect of being fined or prosecuted.'
Report it anonymously
Employers unsure of the steps they need to take to avoid employing illegal workers can visit the UK Border Agency website or they can call the UK Border Agency's Employers Helpline on 0300 123 4699.
Anyone who suspects that illegal workers are being employed at a business can contact Crimestoppers on 0800 555 111 where anonymity can be assured.
Published 8 November 2010