News story
Farnborough Airshow
The UK needs more skilled people in the aerospace sector, Business Secretary Vince Cable said during his visit to the Farnborough Airshow.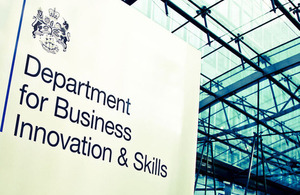 The UK aerospace sector has annual revenues of £20 billion and employs around 100,000 people within more than 2,500 companies.
But Dr Cable said there is still unmet demand for apprenticeships at advanced and higher level.
That is why the Government is working to expand apprenticeships at Level 3 and above and is improving progression routes from foundation level and into higher levels and professionals skills.
As part of this commitment Dr Cable will chair regular meetings with aerospace business leaders to focus on strategic challenges facing the sector.
Dr Cable said:
"The breadth of expertise in this sector is incredible, but for our industry to maintain its position in the global market, we will need a new generation of inspired workers with the skills and new ideas to push aerospace forwards.
Business Minister Mark Prisk also attended the Airshow, where he met with UK SMEs from the sector and chaired a meeting with Airbus and other European Ministers.
Mr Prisk said:
"Exports account for 69 per cent of aerospace sales which is vital for both this industry and for boosting the UK economy."
University and Science Minister David Willetts attended the Airshow on Wednesday (21 July) where visited the Space Zone and delivered a speech about the UK space sector.
High resolution images and YouTube videos of the Ministers' visit to Farnborough are available for download in the BIS newsroom.
**Links **
Published 19 July 2010