Farming Link is going online! Register now to receive future issues
Farming Link is moving online, with a new 'e-newsletter' replacing the printed magazine from November onwards.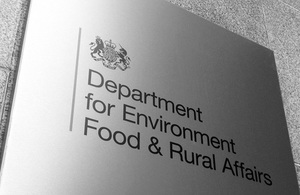 Packed full of news and information, the new and easy to use format will enable you to keep up to date with key legislation and policy updates, choosing the subjects you want to read more about. The change follows a careful look at how Defra can continue to communicate effectively with the farming community while reducing costs.
So, if you have an interest in farming issues, register now to make sure you don't miss out on future editions of Farming Link.
August 2012 update - We do not currently operate an email alert system for farming news. You should follow Defra's news releases and Twitter account for our latest news.
Past versions of Farming Link email alerts are available on the National Archives website. Past versions of the Farming Link magazine are available on the National Archives website
Published 29 October 2010