Family of Ella Kissi-Debrah can apply for fresh inquest
The application for permission to apply for a new inquest into Ella's death has been successful.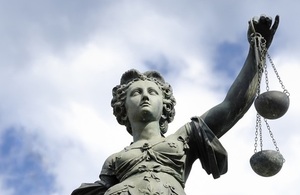 The Attorney General, Geoffrey Cox QC MP, has given consent for the family of Ella Kissi-Debrah to apply to the High Court for a fresh inquest into her death.
Following the application from Ella's family, the Attorney General reviewed the case and agrees that it meets the threshold set for applications for new inquests. The Attorney found that there was a reasonable prospect that the High Court would be persuaded to open a new inquest and so he was able to give his permission for the application.
These decisions are made as part of his public interest function, independently of Government and strictly on the basis of the evidence.
The Attorney General said:
"I have received several representations about Ella's case, and acknowledge the wider interest that has been taken in it. However, I must assess the application based only on the facts of the case, and on whether there is enough new evidence available to merit reopening the inquest process.
I have concluded that there is new evidence which may alter the substantial truth of Ella's death. I am therefore able to give my permission for an application to the High Court to request a new inquest, based on the evidential test being met."
The Attorney General has the authority to decide whether an application can be made to the High Court for a new inquest to be opened. He has no power to order a new coronial inquest himself. A new inquest can only be ordered by the High Court on an application made either by the Attorney or by a third party with the consent of the Attorney.
Published 11 January 2019