Family mediation the way forward
Justice Minister Jonathan Djanogly praised mediators in Ipswich for helping separating families resolve their differences outside courts.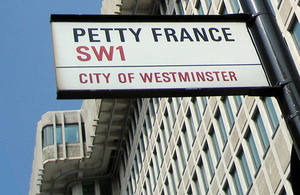 The family mediators at Fosters Mediation are professionally trained to work with couples and families to reach agreements without going to court - especially where children are involved.
Mr Djanogly said: "Court can be intimidating for everyone involved and it is fantastic to see mediators working with agencies and parents to give them the skills they need to think about the best interest of the child - not just in the short term, but for the future too."
Quicker and cheaper
Mediation is often a quicker and cheaper way of resolving disputes which can lead to better outcomes and stop people having to go through the anxiety of attending court.
New rules, which came into effect on 6 April, mean that anyone setting out to contest the terms of their separation in court must consider mediation.
Research published by the Ministry of Justice shows that when couples use mediation first they are more likely to continue to mediate rather than go to court. The report also shows that fewer people needed further assistance with children arrangements after using mediation.
Family justice
Mediation is supported by David Norgrove, chair of the independent Family Justice Review Panel, who published a package of recommendations aimed at improving the Family Justice System in England and Wales.
In his report Mr Norgrove praised the Government's use of mediation in divorce and separation cases and encouraged more couples to use it when working out how best to look after their children.
Published 4 November 2011