Family Mediation: a safe place to have a difficult conversation
Family breakdown is not a legal issue but a relationship issue.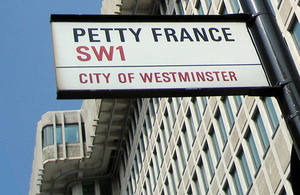 I originally came across mediation through Stephen Ruttle QC from Brick Court; he asked me to sit in on mediation and I could immediately see the positive and creative application of mediation for families. Family breakdown is not a legal issue but a relationship issue.
I trained as a mediator first with The Regents College of Psychotherapy and then with the Family Mediators Association. I have now been co-mediating for three years and during this time I have seen again and again the positive outcomes that come out of mediation: how it gives a structure within which couples can have a difficult conversation about their children, such as, boundaries going forward about issues of parenting if you were still living in the same home,  bed times, homework, alcohol and drug abuse discussions, sleep overs, holidays, school, university and career choices; parenting and contact arrangements, the list is endless!
Couples can also discuss issues, such as, when, where and how to introduce a new partner to their children and at what point is this acceptable to the other parent? Agreeing these potential landmines prior to them happening gives the other parent a voice and means that the children get the best possible support from both parents.
As mediation is a confidential process we find that couples can really discuss the options available without thinking that ideas that they come up with could be used against them should the case go to court later.  This process gives the couples control back, as many people felt that after they divorced through lawyers the process had taken over.  Mediation is an empowering experience, which goes at the same pace as the parties so they can plan their futures separately and together, which is so vital where there are children concerned.
When an agreement is reached the mediators will draw up two documents: a 'Memorandum of Understanding' and an 'Open Summary'. These can be turned into a 'Consent Order' by the clients' solicitor.  Like solicitors we use a Form E for "full and frank" financial disclosure, which means that although the process requires trust and openness by the parties there is the same level of protection for the clients.
We also work with parents who weren't married but want to have the same discussions about their children's future but without need for court proceedings.
There are many other areas that mediation can help including:
Personalised Parenting After Parting sessions: which work with parents to help them to come into a new constructive stage of co-parenting
Grandparents wishing to be a part of the children's lives in the future
Wills and Trusts
Step parenting relationships: we work with Be Stepwise to facilitate conversations about new family groupings
Leave to remove children from the jurisdiction: as people travel the world for work and leisure there are many more cases of relationship breakdown when one parent would like to take their child or children back to their own country
Child Consultations: we have mediators who are trained in this very specific area. They will hear from the children involved and then agree how to report the important points they want heard back to their parents.
There are of course many cases that for a range of different reasons are not suitable for mediation; however in most cases mediation can be quicker, more cost effective and a lot less adversarial than going through the courts.
Carol Rawlence is a family mediator with Mediation Works in London.
Published 18 April 2012