Family Justice Board chair appointed
Government has appointed David Norgrove as the chair of the new Family Justice Board.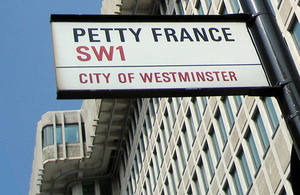 The creation of the Family Justice Board forms part of the government's strategy to ensure better cross-system working. The board, accountable to ministers, is made up of senior figures representing the key organisations in the family justice system. The board is focusing on reducing delay across the system, helping it prepare for the introduction of the statutory six month time limit in care cases. The board will also work to build cross agency coherence, tackle variations in local performance, and ensure more private law cases are resolved out of court, where appropriate.    
 
Family Justice Minister Jonathan Djanogly said:
 
'I am pleased David Norgrove has been appointed as the Chair of the Family Justice Board. This will be a key role in starting the immediate work on reforming our system. This is no easy job and we fully recognise that achieving any significant change is far from simple.
'The reform of family justice is a critical priority for Government. Our reforms are ambitious and system-wide and particularly tackle the crucial problem of delay.'
 
Responding to his appointment as chair of the Family Justice Board, David Norgrove said:
 
'This is an opportunity for me to continue the panel's work in reforming a system that I know can be improved to ensure better outcomes for families and importantly, for children.
 
'As Chair of the Family Justice Board I will be working with organisations and practitioners across the country to improve performance. I believe this radical package of reforms will help children and families through cutting the current long delays and through much better support for separating couples who are sorting out their issues.'
 
The board will report on its work annually and will be supported by a network of new local family justice boards to bring together agencies and stakeholders to drive improvements locally.
Published 23 July 2012