Falkland Islanders free to determine their own future
A Foreign Office spokesperson has today spoken about the sovereignty of the Falkland Islands.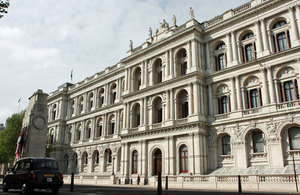 The spokesperson said: "The people of the Falkland Islands are British out of choice. They are free to determine their own future, and there will be no negotiations with Argentina on sovereignty unless the Islanders wish it.
"We are not militarising the South Atlantic. Our defensive posture in the Falklands remains unchanged, though we remain firmly committed to the defence and security of the Falklands.
"UN action is a matter for Argentina. The Falklands is already discussed annually in the C24 Committee. The UK has no doubt about our sovereignty over the Falklands, and the principle of self-determination, as set out in the UN Charter, underlies our position."
Published 8 February 2012