World news story
Extreme Light Infrastructure reception and seminar
Two-day networking event for British and Hungarian science and technology experts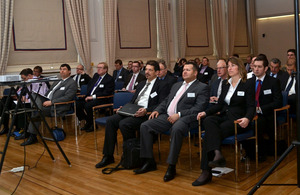 On 21 and 22 February, the UK Trade & Investment team in Budapest organised a two-day networking event. British Ambassador Jonathan Knott hosted a networking reception on Thursday 21 February at his residence, where British academics and companies along with the senior management of ELI (Extreme Light Infrastructure) Hungary and Hungarian scientists had a chance to meet and talk to each other. On the following day, distinguished professors and businessmen presented their fields of expertise to an audience of fellow professionals.
A year ago in London, UK Trade and Investment in association with the Science and Technologies Facilities Council hosted an "Information Day" on business opportunities for British industry, arising from the Hungarian pillar of the ELI project. The event allowed delegates to gain a better understanding of the Extreme Light Infrastructure Attosecond Light Pulse Source (ELI-ALPS) Facility.
The Hungarian seminar was a natural follow-up of the London event. Distinguished speakers provided an overview of this high-value project, followed by presentations of British companies on their wide range of products and one-to-one meetings at the end of the day.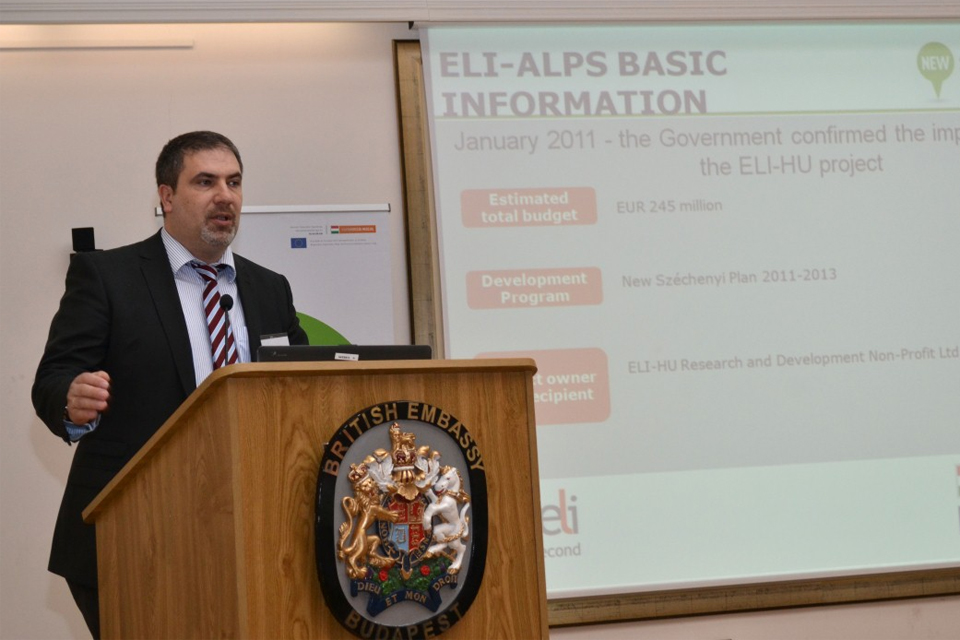 The aim of the event was to draw the attention of British companies to the local ELI project and to strengthen the British-Hungarian scientific and economic ties. The ELI project is an integral part of the European plan to build the next generation laser facility. The implementation of ELI includes the construction of three laser research facilities. The Attosecond Facility which will be located in Hungary in the university town of Szeged will be one of these and will study the physics of ultrashort optical pulses on an attosecond scale (a billion of a billionth of a second) and is expected to be operational by the end of 2015.
The events were a huge success and certainly helped intensifying the scientific and economic dialogue between the two nations.
Extreme Light Infrastructure project
Published 23 February 2013