News story
Extractive industries reporting: draft schema and step by step guide
Information on the draft schema to be used by extractive companies for reporting to Companies House.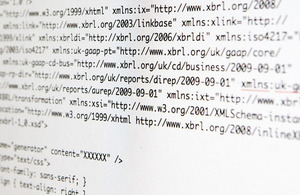 To comply with the Reports on Payments to Governments Regulations 2014, reporting entities are required to deliver their reports by electronic means to the registrar of companies and Companies House.
Companies House requires that this is done through the preparation of an XML file using the extractive reports schema provided by Companies House.
Our step by step guide provides basic instructions on how to create an XML file, based on the detailed payment information contained in the attached illustrative example.
The draft schema and step by step guide are working documents and will be updated as required.
Published 25 March 2015