Extra funding for councils who go for growth now
Housing Minister Grant Shapps has today told councils that local communities who go for growth now and in the future will receive direct and…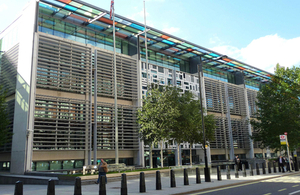 Housing Minister Grant Shapps has today told councils that local communities who go for growth now and in the future will receive direct and substantial extra funding to spend as they wish - whether council tax discounts for local residents, boosting frontline services like rubbish collection or improving local facilities like playgrounds.
Housebuilding has been declining over the past few years and is at its lowest peacetime level since 1924. Taking action to address this is a priority for Government. That's why Mr Shapps has today announced that the New Homes Bonus will be introduced early in the Spending Review period.
The Minister confirmed that councils who take action now to give planning consent and support the construction of new homes where they are needed and wanted will receive direct and substantial benefit for their actions.
Mr Shapps urged councils to open up an honest and direct debate with the communities they serve about the benefits of building new homes in their area - how they can reap the benefits of development and not just the costs.
In a letter to councils Mr Shapps also confirmed that the Government is working on business rate reforms to encourage economic development, as well as reforming the Community Infrastructure Levy to provide an even clearer incentive to develop.
Grant Shapps said:
We have wasted no time scrapping the ineffective top-down planning system that forced unsustainable development on communities and are returning control of a much faster and more responsive planning system to local people.

We will not tell communities how or where to build, or how they should grow. But the New Homes Bonus will ensure that those communities that go for growth reap the benefits of development, not just the costs.

With housebuilding falling to its lowest level since 1924, action is needed now to build the homes the country needs. That's why these new powerful incentives to build will be introduced early in the Spending Review period. And it's why I have confirmed that those councils who go for growth by providing planning permission now will reap the rewards. So I urge councils to seize the moment and open up a debate with their communities now about the new homes they need and how they would use the new Bonus.
The Government wants to hear the views of councils, communities and industry as it finalises the scheme. A consultation paper on the final scheme will be published following the spending review.
Twitter
Keep up to date with the Department by following us on Twitter (external link).
Media enquiries
Visit our newsroom contacts page for media enquiry contact details.
Published 9 August 2010