Extended hours to celebrate Diamond Jubilee
Public will be able to celebrate Diamond Jubilee for longer after Parliament approved plans to allow licensed venues to stay open until 1am.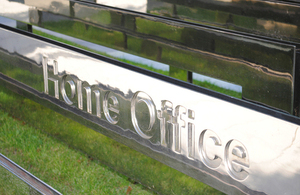 Premises across England and Wales, that already hold a licence, will be able to sell alcohol and put on entertainment from 11pm on Friday 1 June until 1am on Saturday 2 June 2012 and from 11pm on Saturday 2 June until 1am on Sunday 3 June 2012.
Home Office Minister Lord Henley said: 'The Queen's Diamond Jubilee is a time of national celebration and people up and down the country will want to join in the festivities.
'This extension will allow many pubs, bars, community and village halls and other licensed venues to open later to put on live music and other forms of entertainment, so that everyone can enjoy the atmosphere if they choose to mark the special occasion.'
Following a seven week consultation in October 2011 around eighty five per cent of respondents were in favour of the order being applied in England and Wales.
More information on how the licensing extension will operate. 
Published 16 March 2012