UK Export Finance's network of export advisers to offer advice at business event.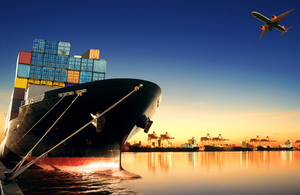 Businesses across the UK are being invited to take part in Export Week, running from 12 to 16 November. During the week, over 100 events will be taking place across the UK. Speakers will be talking about the real life experience of doing business overseas and experts from 70 international markets will be providing bespoke advice. Whether you're a company just thinking about trading overseas, or a more experienced outfit looking to expand your exports, there will be something of interest to you.
UK Export Finance will be represented at many of these events. Its network of Export Finance Advisers will be available to help businesses understand the financial considerations of exporting, and to signpost them to banks, credit insurers, brokers, trade support bodies and sources of government support.
The week is part of a campaign led by Trade & Investment Minister Lord Green to increase the number of British exporters by roughly a quarter. In this way about £36 billion could be added to the UK economy.
Speaking about Export Week, which is being organised by UKTI, Lord Green said:
"In November of last year I launched, with the Prime Minister, the National Export Challenge. I have been enormously impressed by the way that many firms have seized upon the challenge in the period since then. From 2010 to 2011, there was a 10.5% export growth and more companies are now exporting to high growth developing markets.
But, there is more that we can do. I invite you all to join UKTI at one of our many regional events to find out more about the benefits of exporting and to see how UKTI can help your business grow."
Published 26 October 2012