News story
Exploiting 5G infrastructure: apply for business funding
Businesses can apply for a share of up to £1 million for innovative projects to exploit opportunities created by a new 5G infrastructure.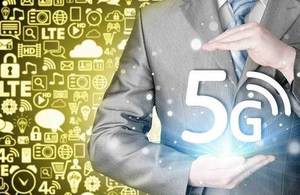 Innovate UK has up to £1 million to invest in business projects to develop innovative new 5G applications and services that take advantage of the UK's future 5G infrastructure.
There has already been significant support for a 5G infrastructure in the UK and investment by some of the leading players including network operators, equipment sellers and universities.
The 5G infrastructure will offer a very high level of connectivity and ultra-high data rates.
This competition aims to support businesses to develop 5G applications and services that will help the UK to be an early exploiter of 5G and a leader in the field.
Funded collaborative R&D projects are expected to be across a broad range of areas but could include ones related to the Internet of Things, the tactile internet, mission-critical applications, new handset services, new mobile applications, connected media services, immersive and interactive content, and content distribution.
Competition information
this competition opens on 7 December 2015, and the deadline for registration is noon on 20 January 2016
projects must be led by a business working with academic or research institutions and/or communications service providers
public sector organisations and charities involved in research can be a partner in a project
we expect projects to range in size from total costs of £150,000 to £220,000 and to last 9 to 12 months
small businesses could receive up to 70% of their costs, medium-sized businesses 60%, large businesses 50%
a briefing event for potential applicants will be held in London on 10 December 2015
Published 21 October 2015