News story
Expert response to missing children issues
On International Missing Children's Day, government announces that UK response will be strengthened.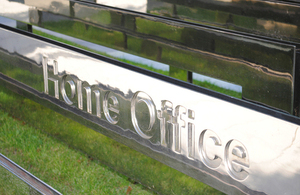 From next month, the UK's first-ever team of experts dedicated to missing children issues will begin work, Home Office minister James Brokenshire announced today.
Speaking on International Missing Children's Day, the minister said that the Child Exploitation and Online Protection (CEOP) centre - which has been operating since 2006 - would bring considerable expertise to the issue.
'Around 230,000 missing children reports are made in the UK every year,' Mr Brokenshire explained.
'The risks children are exposed to are severe and the harm they suffer can be very serious so it is crucial that we can act quickly.
'CEOP's new responsibility for national missing children services means they can bring their significant child protection expertise to tackle this important issue.'
Complex cases
The new team will lead the national response, working in partnership with police forces, non-governmental organisations and the child protection community.
Preventative work will include providing educational tools and training to both children and professionals, as well as giving operational support to police forces.
The team will also make sure that arrangements are in place to co-ordinate the response to complex cases of missing and abducted children.
Lady Catherine Meyer of Parents and Abducted Children Together said the announcement was 'excellent news for all vulnerable children'. 
She added: 'It is something that PACT has been campaigning for, for nearly a decade. For the first time in the UK there will be a single national centre, bringing together in one place the resources and expertise of government, police, NGOs and the private sector.'
Martin Houghton-Brown, chief executive of the charity Missing People, said his organisation is delighted that CEOP will join the frontline of services to help and protect children: 'Their expertise in safeguarding vulnerable children and extensive work in education will help to ensure the safety of thousands of young people,' he said.
Big tweet
To mark International Missing Children's Day, the Missing People charity is highlighting some of the 100,000 youngsters who go missing in the UK every year with a 'big tweet'.
The 24-hour Twitter event encourages users of the popular micro-blogging site to retweet the messages sent by the Missing People charity, increasing the number of people who see appeals.
Anyone wishing to join the campaign should follow @missingpeople on the site.

Published 24 May 2011