Exercise Joint Warrior ends with a bang
The Mine Counter-Measures (MCM) force, consisting of minehunters from the UK, Netherlands and Norway, discovered the unexploded ordnance lying…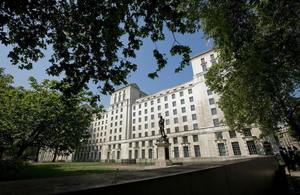 The Mine Counter-Measures (MCM) force, consisting of minehunters from the UK, Netherlands and Norway, discovered the unexploded ordnance lying on the seabed, while taking part in the biannual Exercise in the waters around Loch Ewe.
After neutralising a US Mark 12 mine, the force finished off the exercise by disposing of a WW2 German mine, conducting a controlled explosion of the 70-year-old piece of ordnance.
Commander David Bence Royal Navy, who headed the Mine Warfare Battle Staff (MWBS) during Joint Warrior, said:
The Exercise has been a gratifying period of training for my staff, who have proved themselves ready for operational deployment abroad.
"Working with our international partners is of great benefit to all involved, and dealing with real ordnance alongside a well-developed, complex exercise scenario is always satisfying. It certainly underlines how cohesive and capable we are as a Mine Counter-Measures community."
During the Second World War, Loch Ewe was used as a departure point for submarines working in the Atlantic, and as an assembly point for convoys heading to West Africa, North America and Russia.
"Port A", as it was then known, would have been a valuable target for the enemy, and the Royal Navy used anti-submarine nets to protect its assets.
Published 21 April 2011