Ex-RAF serviceman on his journey to the Paralympics
Jon-Allan Butterworth was injured in the line of duty while serving in Iraq in 2007. He is now representing Great Britain again as a cyclist at the London 2012 Paralympic Games. Interview by Louise Gannon for the Mail on Sunday Live Magazine.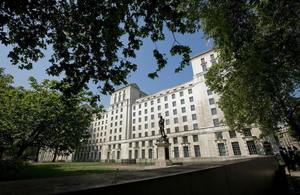 Jon-Allan Butterworth joined the RAF aged 16 to train as a weapons technician and lost his left arm during a bombing in Basra, Iraq, five years ago.
From Sutton Coldfield, he holds the world record for the 1km time trial and won a gold medal in the 2010 World Championships.
Mr Butterworth spoke to the Mail on Sunday's Live Magazine about his long journey from Iraq to Stratford:
On my chest I have a four-inch scar. Above it is a tattoo. It says 'August 4, 2007', the day that changed my life. I was driving my jeep to work, in the explosives storage area at the airbase in Basra. My shift began at 6.45am and already it was approaching 35 degrees Celsius.

The road I was driving along was nicknamed 'Rocket Alley' because we had so many missile attacks there. On average they happened eight times a day.

You'd hear a bomb, go for cover, wait for the explosion and then wait for the all-clear. In the early days your heart would stop, but after a few weeks in, you would just get a bit impatient at an inconvenience interrupting the day.

I heard the loud hiss of a missile as I was driving. I stopped, jumped out and tried to get away as fast as possible, down the bank at the side of the road.

Then I waited for the crack of the explosion. They reckon you could survive a medium-sized shell at three metres. The drill is to get down, because if shrapnel hits hard ground it goes at 45 degrees above your head.

I didn't see it when it landed but it was about six metres to my left. It was a larger rocket than usual and I was lying on softer ground, which meant it exploded into the earth; a bad combination. I got shaken about by the blast and there was dust and sand everywhere.

I got up onto my knees and tried to brush myself down, and it was only then that I realised there was blood everywhere. My left arm was hanging off me; a big chunk of shrapnel had gone right through my elbow. I could see the artery, the ligaments and blood pouring down. I didn't feel any pain.
There were moments when I'd suddenly realise what I'd lost, how much my life had changed. Little moments like standing by a car and realising you can't open the door, or cutting food. But I still have my life, my family and the rest of my body.

Just before I left Headley Court, I was sent [as part of the Battle Back training programme] to do a sports talent test at Loughborough University. I had to borrow shorts and trainers because I didn't have much interest in what was going on, but I was put on a bike and they tested me. I didn't expect anything because cycling was never my thing. I didn't get off stabilisers until I was about eight or nine.

I took six months off, eating, drinking and being with my family; then I went back to a desk job for the RAF. A few weeks in I was bored, writing reports, making tea and playing computer games - it wasn't what I'd signed up for. So, in January 2009, I went for more talent tests and was offered a place on the development team.

None of it was an easy ride. Four weeks in, I broke my collarbone falling off the bike, then I broke it again. I got knee injuries and struggled with the prosthetics. I didn't make the GB Academy Squad so I had to train on my own.

I've grown to like setbacks. To me each knock, each accident, each injury is a challenge. Guys like Chris Hoy really helped me in those times. We didn't focus on my injury; we focused on what I could do to improve. You have to suffer to improve in anything.

I feel uncomfortable when people say I inspire them. I'm a bloke who has an injury, who got better and got on a bike. I don't see myself as a hero, I see myself as someone who is getting on with life.

That scar on my chest wasn't from shrapnel; it was from respiratory tubes put into me to save me. That scar is about recovery and getting a life back. I haven't just got a life back, I've got a new life that is better than before.
This interview has been reproduced with the kind permission of the Mail on Sunday Live Magazine.
Jon-Allan Butterworth has already won silver in the men's C5 4km individual pursuit and silver in the 1km time trial. He will next compete in the road race on 6 September.
Published 4 September 2012