Evaluation report into Community Veterans Mental Health Pilots published
In 2007, following concerns that some veterans were unwilling to use NHS services or that the NHS was unsuitable for their specific needs, the…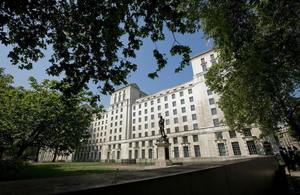 In 2007, following concerns that some veterans were unwilling to use NHS services or that the NHS was unsuitable for their specific needs, the MOD, the Department of Health, and the Devolved Administration launched six veterans' mental health pilot services. These were located in Stafford, Camden and Islington, Bishop Auckland, Cardiff, Cornwall and Edinburgh.
The pilots' main function was to ensure that ex-Servicemen and women with mental health problems had access to a culturally sensitive expert service offering assessment of their needs, followed by appropriate support and treatment.
Following completion of five of the pilots across the UK this summer, an independent evaluation was conducted by the University of Sheffield's Centre for Psychological Services Research to address concerns raised.
The evaluation compared the new model of services provided by the CVMHPs with existing services already available in the areas, compared the particular approaches of the individual pilot sites to identify best practice, and collected information on the frequency and range of presenting problems to advise future planning of NHS mental healthcare services for veterans.
Mr Robathan said:
The Government is committed to providing effective, through-life, health services for our Service and ex-Service personnel.
As part of this commitment, the Department of Health and Devolved Administrations, with support from the Ministry of Defence, has piloted a new mental heath care service for former members of the Armed Forces in six National Health Service trusts across the UK. The final pilot, in Scotland, is due to be completed in April 2011.
"Independent evaluation of the pilots by the University of Sheffield Centre for Psychological Services Research, which my Department commissioned, has been completed. I am announcing today the publication of their independent evaluation report.
"The Report identifies key components of successful services and makes a number of recommendations. The Department of Health will consider the Report and examine how its recommendations fit with existing and planned enhancements to NHS veterans mental health services, including those recommended by Dr Andrew Murrison."
A copy of the Report will be placed in the House of Commons Library. Electronic copies of the report can be downloaded from the University of Sheffield and MOD websites. See Related Links.
Published 20 December 2010