News story
European Commission seeks views on empowering NCAs to be effective enforcers
The CMA encourages responses to the EC's consultation on empowering national competition authorities (NCAs) to be effective enforcers.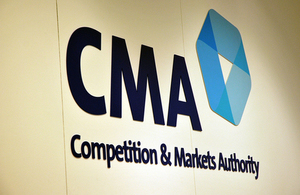 The European Commission (EC) is consulting publicly on how to empower NCAs to be more effective enforcers and is gathering views from a wide range of stakeholders on how to ensure that NCAs:
can act independently when enforcing EU competition rules and have the resources and staff needed to do their work

have an adequate competition toolbox to detect and tackle infringements

can impose effective fines on companies that break the rules

have leniency programmes, which encourage companies to come forward with evidence of illegal cartels, that work effectively across Europe
The Competition and Markets Authority (CMA) intends to respond to the consultation as a UK NCA and member of the European Competition Network and would encourage other UK stakeholders representing the interests of both consumers and businesses to do the same.
If you are interested, please respond by completing the EC's questionnaire. The deadline for responses is 12 February 2016.
For further information relating to the consultation please visit the EC's consultation page.
Published 21 December 2015